Le Great White North
Sep-Oct 2019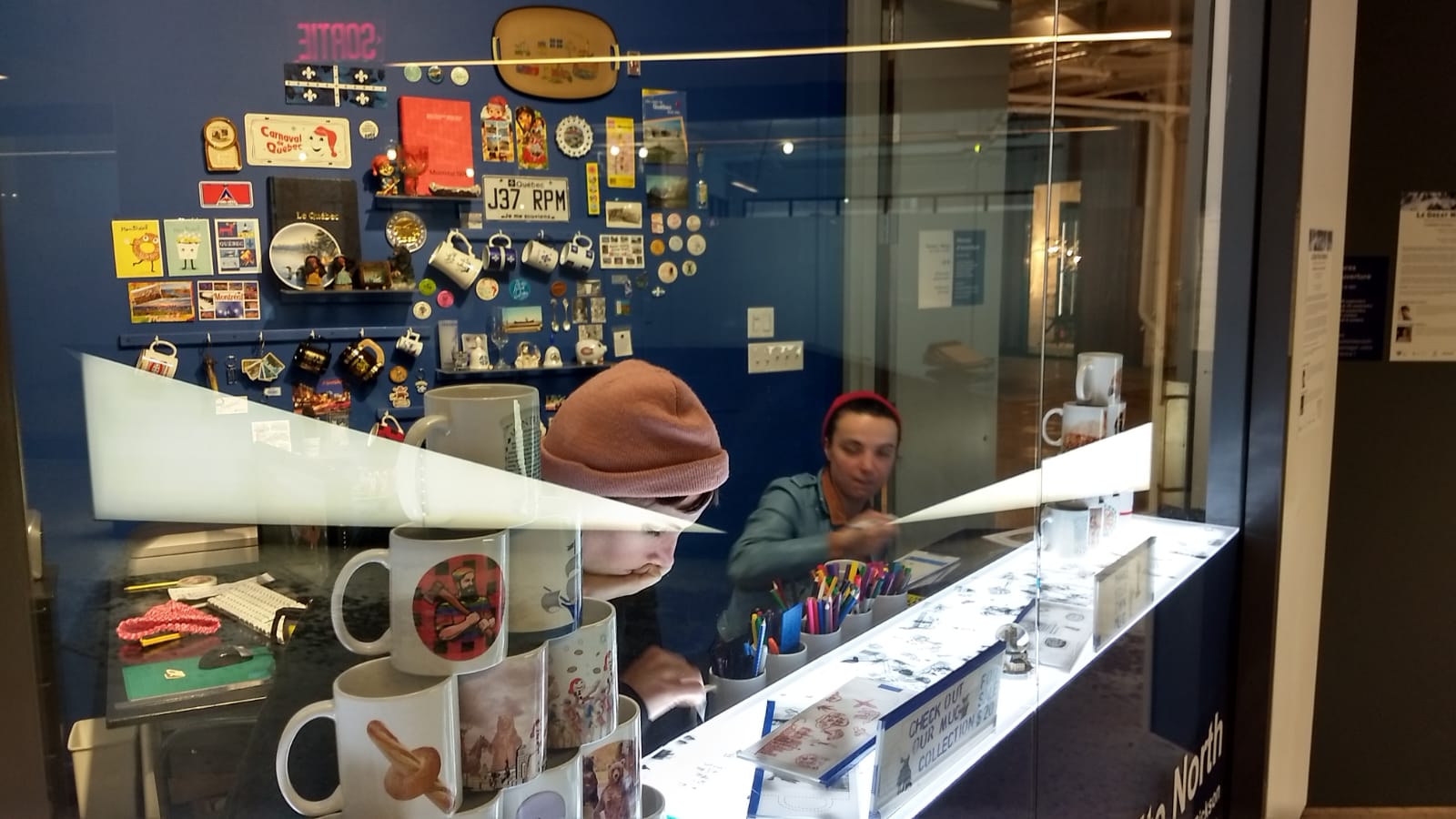 LGWN is a site specific installation/performance that explores the politics of remembering and belonging within the context of Québec's tourist industry, engaging with the souvenir as archive and medium.
LGWN opens a space for reflecting upon and challenging the aestheticization, commodification, and reductionist simplification of the Quebec experience that is projected by the images sustained by souvenir objects. The installation investigates them as cultural artifacts that double as an archive of the myths of the past and a tool in building the imagined present.
During 6 weeks, the space was open to the public, who could design and create their own mugs, as a collective attempt at remembering otherwise. The installation-boutique offered a first corpus of original souvenir mugs created by the artists that remix and re-imagine the iconic images that have historically been used in the branding of Quebec culture.
Developed in collaboration with the writer and artist Sophie Kuijper Dickson, Le Great White North was exhibited at TOPO Laboratory for Digital Writings, Montreal, from Sep 6th to Oct 18th, 2019.
>>
Instagram
>>
TOPO`s website